Natural Products for Chapped Lips
DISCLAIMER
This blog has not been approved by your local health department and is not intended to provide diagnosis, treatment, or medical advice. Read More

This blog has not been approved by your local health department and is not intended to provide diagnosis, treatment, or medical advice. The content provided on this blog is for informational purposes only. Please consult with a physician or other healthcare professional regarding any medical or health-related diagnosis or treatment options. Information on this blog should not be considered as a substitute for advice from a healthcare professional. The claims made about specific products throughout this blog are not approved to diagnose, treat, cure, or prevent disease.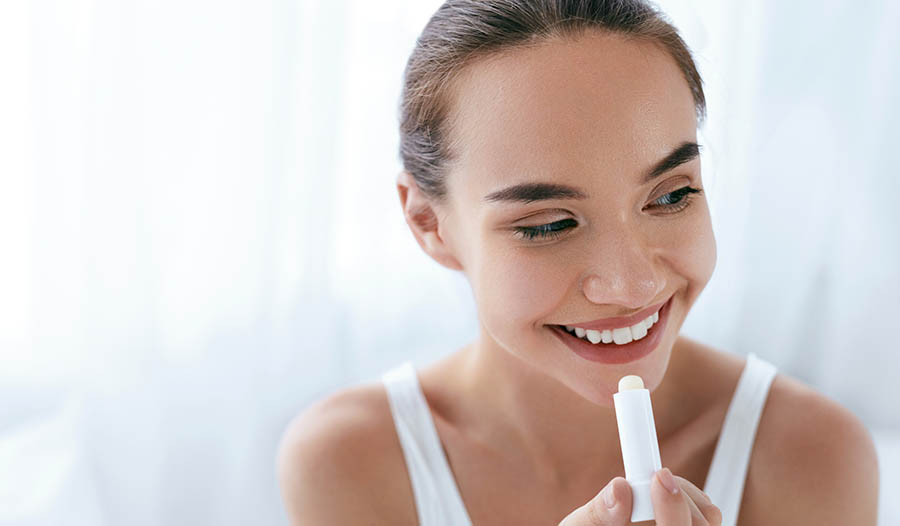 It's easy to treat chapped lips using these natural products.
Lip Balm
Chapped lips can become cracked and painful if not addressed. This common problem can be easily cured by using a quality lip balm. There are numerous types of natural balms that target various needs.
Organic lip balm
Organic lip balms use natural, organically grown ingredients that help nourish chapped lips. Look for nutrient-rich ingredients such as cocoa butter, shea butter, tea tree oil, coconut oil, green tea, berries and mint.
SPF lip balm
Just as with any other parts of the face, frequent outdoor activity exposes lips to the elements, including the sun. Lip balm with SPF maintains lip health by blocking harmful UV rays.
Medicated lip balm
Medicated lip balms use special formulas to soothe and heal dry lips. They can help restore moisture to lips while preventing persistent dryness.
Lip Scrub Remedy
Before applying balm, butter or gloss, lips should be smooth with any dead, dry skin removed. Lip scrub gently scrubs away peeling skin and leaves lips soft and supple. This allows for the balm to be fully absorbed upon application. Natural lip scrubs may contain sugar or another exfoliating agent that gently removes the dead skin when rubbed on lips.
Lip gloss and lipstick can act as protective barriers against conditions that cause chapping. However, they may also contribute to the dryness that causes chapped lips. Before applying a non-moisturizing pigment such as matte color or gloss, ensure lips are free from dead skin and feel soft to the touch. After the scrub, nourishing lip balm should be absorbed into the lips to help prevent possible drying out before a gloss or lipstick is applied.
Lip Plumper Remedy for Chapped Lips
Using lip plumper is another effective way to combat the wrinkled appearance of chapped lips. Lip plumpers help smooth creases in the lips, resulting in full, healthy-looking lips. Lip plumpers are often added to balms, primers, glosses or lipsticks.
Other Helpful Tips for Chapped Lips
Water: Lip health can be treated from the inside out. Dehydration can often occur during colder months because of the air quality and temperature. When skin becomes dry, simply hydrating by drinking more water can combat dryness and promote elasticity in the skin, including the lips.
Avoid licking lips: As cold air and wind increase and cause dryness, people are naturally prone to reflexive lip-licking. This causes the lips to become even drier and more chapped.
It is important to remember that the lips require maintenance, just as the rest of the skin on the body does. Because lips do not produce natural oils, additional care is needed to maintain plumpness and hydration, which includes arming lips against the harshest elements.