Fast and Easy Detox Bath Recipes That Relax and Rejuvenate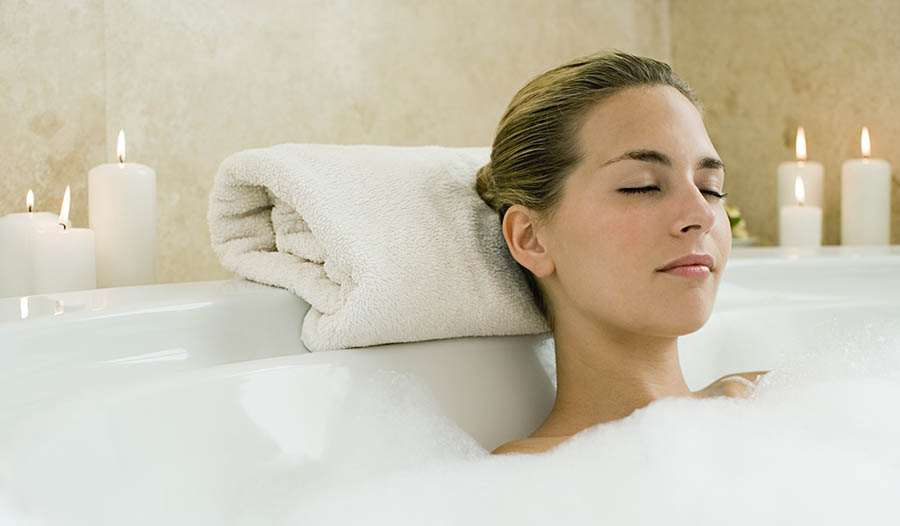 Soak away stress and toxins in a relaxing, warm detox bath.
These easy detox bath recipes combine aromatic essential oils with Epsom salt and other healing ingredients to create a rejuvenating and relaxing experience. There are dozens of possible combinations, and these natural components can turn a plain bath into a health treatment.
What are the Health Benefits of a Detox Bath?
A warm detox bath will not only relax the body but may help to cleanse it as well. Epsom salt is made up of magnesium and sulfate, and it is a natural anti-inflammatory and exfoliant. It has been used for centuries to treat sore, aching muscles and preserve excellent skin health. Essential oils hydrate the skin and have natural antioxidant and anti-inflammatory properties.
Soothing Detox Bath Recipe
Ingredients:
Instructions:
Mix the dry ingredients together in a bowl. Stir until well-combined.

Add the essential oils and combine well.

Store in an air-tight container.

In a tub of hot water, add the mixture and swish around until completely dissolved. Sit back and relax in the tub for 20 - 40 minutes.
Refreshing Detox Bath Recipe
Ingredients:
Instructions:
Mix all the components together well.

Store them in an air-tight container to use later, or add them immediately to a tub full of hot water. Swish to dissolve completely, and relax and refresh for 20 - 40 minutes.