Why I'll Always Use African Black Soap In My Routine
DISCLAIMER
This blog has not been approved by your local health department and is not intended to provide diagnosis, treatment, or medical advice. Read More

This blog has not been approved by your local health department and is not intended to provide diagnosis, treatment, or medical advice. The content provided on this blog is for informational purposes only. Please consult with a physician or other healthcare professional regarding any medical or health-related diagnosis or treatment options. Information on this blog should not be considered as a substitute for advice from a healthcare professional. The claims made about specific products throughout this blog are not approved to diagnose, treat, cure, or prevent disease.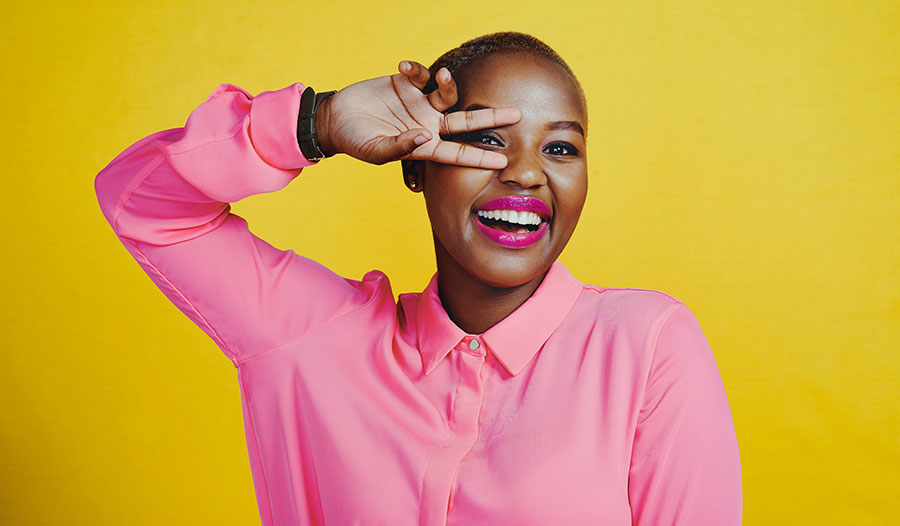 Let's face it, body acne happens. When you're wearing a low-cut dress, and you notice a little back acne, or "bacne," it can be embarrassing. I know it's an uncomfortable conversation to have, but recognizing that you have body acne is the first step to remedying it. One of the most helpful things I have found that clears up those blemishes is African black soap.
Our pores get clogged regularly by sweat, dead skin cells, and excessive oils. Genetics and hormones have an effect on our skin, too. As much as we'd like to believe pimples and breakouts on our faces or otherwise are only reserved for those puberty years, acne really doesn't discriminate according to age. Something that you may have noticed over the past year or so is that with increased stress, many of our bodies have been breaking out with acne at higher levels. The fight to defeat or at least significantly diminish body acne is on, and African black soap is one way to do it.
What Is African Black Soap?
Originating from West Africa, this black soap is renowned for its cleansing and detoxing properties. The soap gets its name and color from the ashes of locally-grown fruits and dried peels like plantain skins, palm tree leaves, cocoa pods, and shea tree bark. Water and oils are then added to the mix and solidified to create the final product. Many of the recipes for African black soap have been passed down for generations and are still made in the traditional way with organic ingredients.
African black soap is packed with benefits. We know it's clarifying and detoxifying. Check. Antibacterial. Awesome. Anti-inflammatory. Wow! The ash in the soap is what gives it its antimicrobial and anti-inflammatory properties. African black soap also improves texture and complexion. You can even use this miracle worker to help soothe eczema or psoriasis.
Tips for Using African Black Soap
The first time I tried African black soap I was wowed, but there were things I wish someone had told me. Similar to any face wash or shampoo that is clarifying, this black soap can strip away all oils. Your skin will be detoxed but may also feel dry and tight initially. I suggest not taking a super hot shower, and instead opt for warm water. You can also try an African Black soap with shea butter and aloe that will help soothe your skin. For extra cleansing, pair with an exfoliating brush with natural bristles. After your shower, while your skin is still damp, gently massage in moisturizer. If you're only using African black soap on your face, make sure you rinse with cold water to close your pores.
Whether you've got a little bacne, need to clear up blemishes on your face, or you simply want to deep clean your skin, African black soap is a great option for you to try. I have been using it for years to remove excess oils and dirt from problem areas like my back or shoulders. Before you commit to an African black soap product, do your research to make sure you're not allergic to any of the ingredients. Good luck!
African Black Soap Products to Try
Discover which African Black Soap is right for your unique skin type or concern: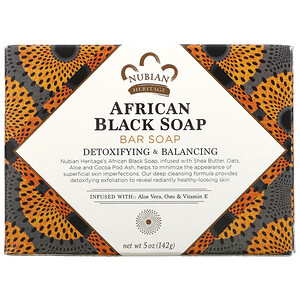 Nubian Heritage African Black Bar Soap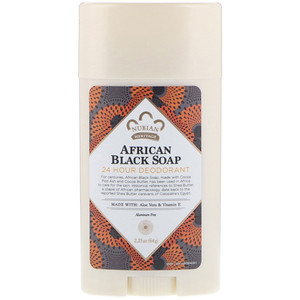 Nubian Heritage African Black Soap 24 Hour Deodorant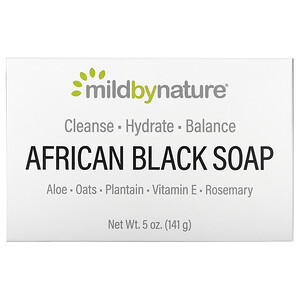 Mild By Nature African Black, Bar Soap With Oats & Plaintains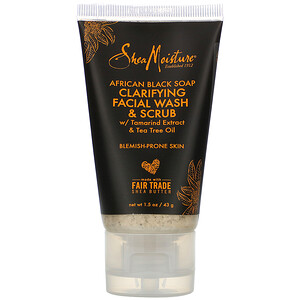 SheaMoisture African Black Soap Clarifying Facial Wash & Scrub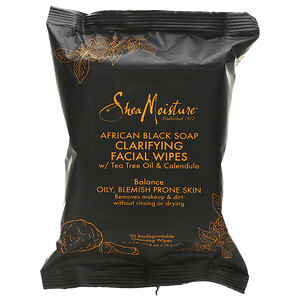 SheaMoisture African Black Soap Clarifying Facial Wipes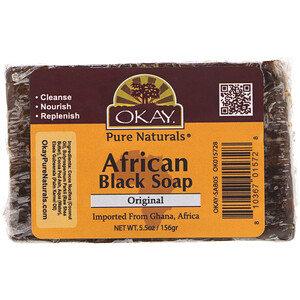 Okay Pure Naturals African Black Soap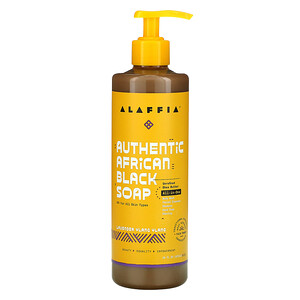 Alaffia Authentic African Black Soap in Lavender Ylang Ylang
Alaffia Authentic African Black Soap Triple Milled Soap in Cold Brew