Healthy, Delicious Gluten-Free Zucchini Pizza Crust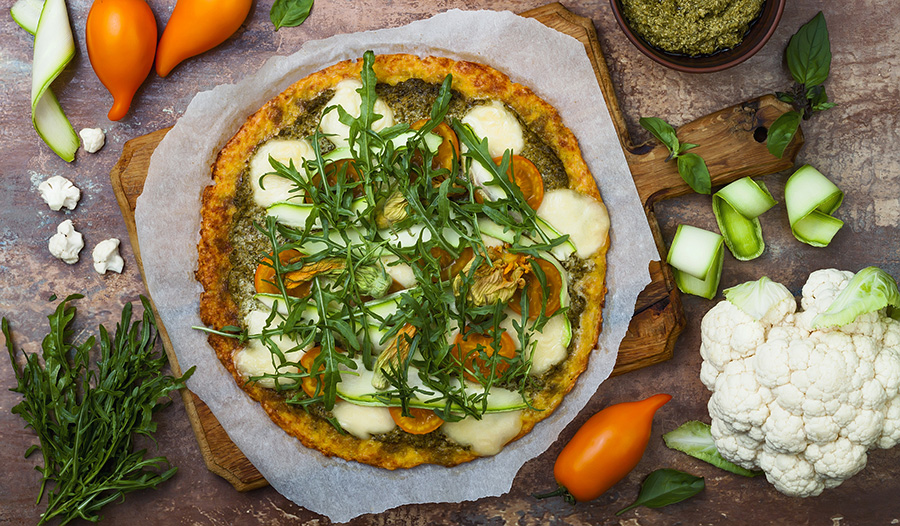 Pizza is an all-time favorite with just about everyone. Although traditional crusts are typically gluten-heavy, many vegetable variations have been created in recent years to accommodate those who are gluten-free or those who simply want a healthier option.
Don't forget to top the pizza with healthy vegetables, pesto sauces, organic meats and other favorites. There is really no end to how creative pizza-makers can become with the alternatives available today. Just about every taste can be satisfied with the wide availability of high-quality healthy ingredients available.
Most vegetable-based crust recipes can be a bit challenging to work with on their own. However, using parchment paper and a steady hand can make it easier than ever.
Zucchini Pizza Crust Recipe
Ingredients:
Instructions:
Sprinkle grated zucchini with salt and toss.
Let the zucchini sit for about an hour to release any remaining moisture.
Strain through a cheesecloth and squeeze to dry zucchini as much as possible.
Place zucchini in a bowl and add flours, eggs, nutritional yeast, garlic, oregano, red pepper flakes and black pepper.
Stir well.
Place a pizza stone or a parchment-lined baking sheet on the middle rack of the oven.
Preheat oven to 500 degrees Fahrenheit.
Drizzle a large sheet of parchment paper with olive oil.
Spread zucchini dough onto parchment and shape into a 10-inch round crust that is about half an inch thick.
Move to the oven and bake for 20 minutes.
Remove from oven and add pesto sauce.
Bake on the top rack for an additional five to seven minutes.
Top with arugula, ground pepper, lemon juice or lemon zest if desired and enjoy.