Stock up on These Paleo Pantry Staples
DISCLAIMER
This blog does not intend to provide diagnosis... Read More

This blog does not intend to provide diagnosis, treatment, or medical advice. Read more. The content provided on this blog is for informational purposes only. Please consult with a physician or other healthcare professional regarding any medical or health-related diagnosis or treatment options. Information on this blog should not be considered as a substitute for advice from a healthcare professional. The claims made about specific products throughout this blog are not approved to diagnose, treat, cure, or prevent disease.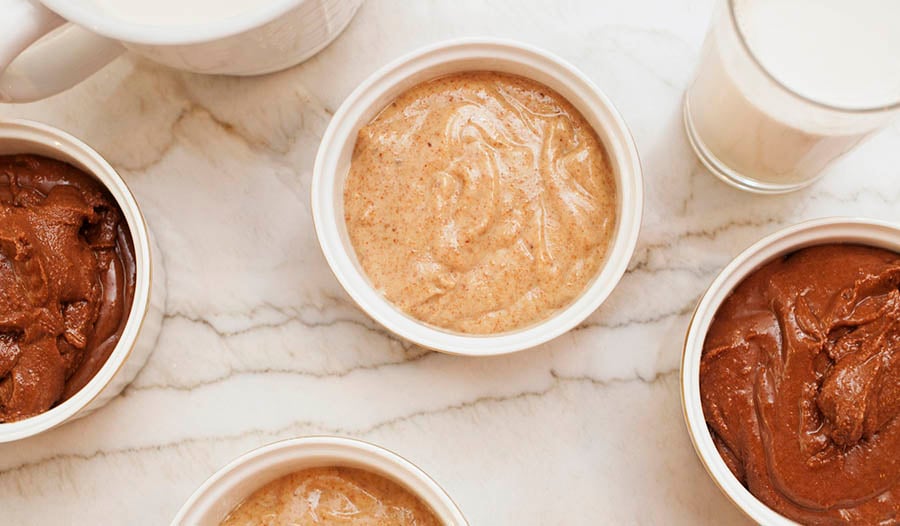 When adopting the Paleo lifestyle, it can be a challenge to navigate the local supermarket.
For anyone struggling to keep their pantry stocked with Paleo-friendly foods and ingredients, this comprehensive shopping list should provide some essential guidelines. Keeping these ingredients stocked will make prepping snacks and meals much easier.
Flours for the Paleo Pantry
Paleo-approved flour substitutes help make the Paleo lifestyle doable. These ingredients are full of nutritive fats or starches without gluten or empty calories.
Oils and Fats for the Paleo Pantry
Fats are the primary energy source for Paleo dieters. A variety of healthy oils and fats completes a well-stocked Paleo pantry.
Spices for the Paleo Pantry
Spices are merely dried and pulverized parts of plants. They have been used to enhance the flavor and nutritional value of foods for ages. Spices have virtually no calories, sugar, or carbohydrates, so they make an ideal versatile supplement to Paleo meals.
Seasonings for the Paleo Pantry
Seasonings add zest to dishes as well. Fortunately, there is no need to add artificial ingredients thanks to the abundance of Paleo-friendly options.
Vinegar

(apple cider, red wine, rice)

Hot sauce
Nuts and Seeds for the Paleo Pantry
Nuts and seeds carry loads of health benefits, like being a great source of protein, healthy fats, and antioxidants. Remember, however, it is best to use nuts in moderation.
Canned Goods for the Paleo Pantry
Fresh, organic foods are often thought to be superior to canned goods, but the nutrient content of canned vegetables and fruits is sometimes even higher than that of fresh items. It is important to read labels carefully, though, to ensure that the products are Paleo-friendly.
Wild caught fish in brine

Black beans

Chickpeas

Cannellini beans
Protein Powders for the Paleo Pantry
When adhering to the Paleo lifestyle, it's important to avoid the popular whey protein as it's derived from dairy. Here are some Paleo-friendly powders to consider.
Nut Butters for the Paleo Pantry
It is essential to exercise moderation with nut butters. Overconsumption may stall weight loss.
Baking Supplies and Sweeteners for the Paleo Pantry
Eating the Paleo way can satisfy a sweet tooth with flavor and nutrition. These pantry staples will make it easy to whip up a batch of truly delicious goodies.